Time Off From Good Behavior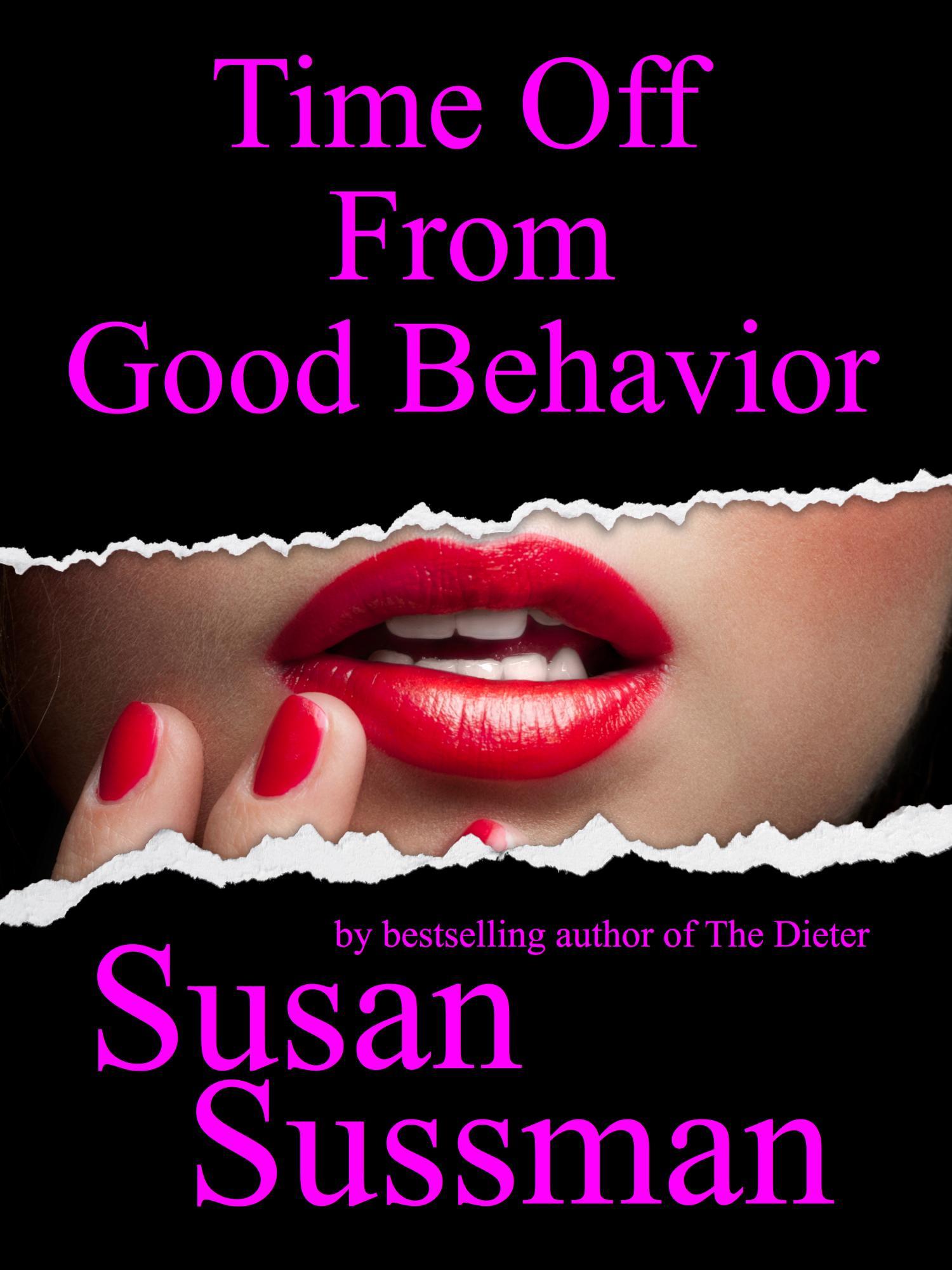 "After so many years of good behavior, a little time off isn't going to kill our marriage."
ABOUT THE BOOK

Sarah and Asher Rose are still very much in love after twenty-five years of marriage.

The book opens the day Asher sells Rosie's Soup Company—the business he began on a kitchen stove—for millions of dollars. After working 25 hours a day for years, Asher is ready to travel the world with Sarah. That very same day, Sarah lands the job of her dreams. After years of sewing costumes on her dining room table for local groups and commercials, she is offered the job of costuming a feature film. She needs to stay home and work.
Time Off From Good Behavior is a vibrant novel that resonates with tears, laughter and choices of the heart. Susan Sussman has forged a funny, warm and daring exploration of a delightful couple's most challenging journey—to discover a new horizon for their love and happiness.
Susan Sussman
Pocket Books ISBN: 0-671-68516-3
BUY IT NOW

REVIEWS

—The New York Times Book Review -- "Full of wry wisecracks and savvy shtick…. If you're in the market for nonstop one-liners and a view of life that's as homey and reassuring as chicken soup, you don't have to stand in line for a comic like Jackie Mason. Susan Sussman does it even better. A thoroughly good time…"
—Wall Street Journal -- "…this novel has its funny moments of desperation. As Sarah tells her own daughter, who is on the verge of a divorce, 'You show me a woman who hasn't fantasized getting in the car and leaving home, and I'll show you a woman who doesn't drive…. But if you love someone, you get through it.'"

—Kirkus Reviews -- "Generous, madcap—and heartwarming."

—Chicago Tribune -- "A Nora Ephron with warmth."

—Publishers Weekly -- "…the characters and dialogue are feisty, whiny and funny…"

—Chicago Sun-Times -- "Sussman's rich descriptions of the North Side and Jewish neighborhoods make the characters seem to live and breathe kreplach and nova lox."

—Booklist -- "...the author brings authenticity and a sense of fun to scenes of filmmaking, soup production, and North Shore society. The popularity of Sussman's first book, The Dieter, guarantees an eager, built-in readership. Smart, sassy, funny, and satisfying."

—Bookstand -- "How do we handle retirement when our self worth is tied to our occupation? How do spouses react to changing roles in the marriage? How do we cope with the deaths of our longtime friends? Time Off From Good Behavior is a good read that addresses problems we all face."

—York & County Press -- "This bright and entertaining novel should strike a chord with everyone with its sharp look at role-swapping, career juggling and generally annoying the hell out of each other."


—Harold Kushner [Author "When Bad Things Happen to Good People"] -- "A touching and funny novel; I thoroughly enjoyed it."
*A Literary Guild Alternate Selection
*A Doubleday Book Club Alternate Selection