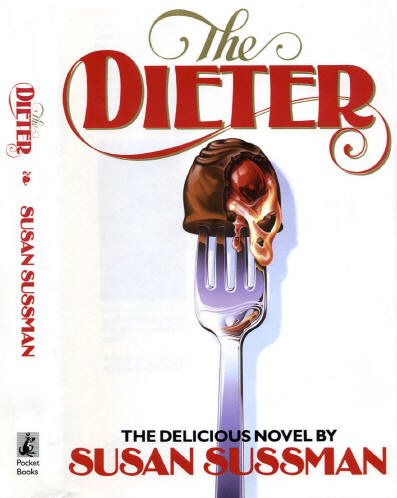 —New York Times -- "The Dieter reads on one level as glib entertainment…. But beneath the whipped cream is a nicely paced story with moments that are both amusing and touching… Her understanding of the plight of the compulsive eater and dieter, and of the various weight-loss programs, rings true…."
—Susan Isaacs -- "THE DIETER is about gaining and losing: pounds, hus- bands, habits and friends. It is a delightful novel, intelli- gent, witty, and very moving."
—Publisher's Weekly -- "Sussman's clever, lighthearted novel chronicles Barbara Avers's increasing avoirdupois... Barbara is also hell bent on a serious course of dieting…an odyssey that the author captures brilliantly and with uncanny insight."
—Chicago Tribune -- "Susan Sussman has created a witty, well-tailored, smart cookie of a character…[A] clever, literate novel…. Suss- man has tapped into something more substantial than a story about women and food and love."
—The Atlanta Journal-Constitution -- "An excellent novel for and about women…written with both wit and grit…. and from Susan Sussman, I hope for more novels about contemporary women…"
*A Literary Guild Alternate Selection *A Doubleday Book Club Alternate Selection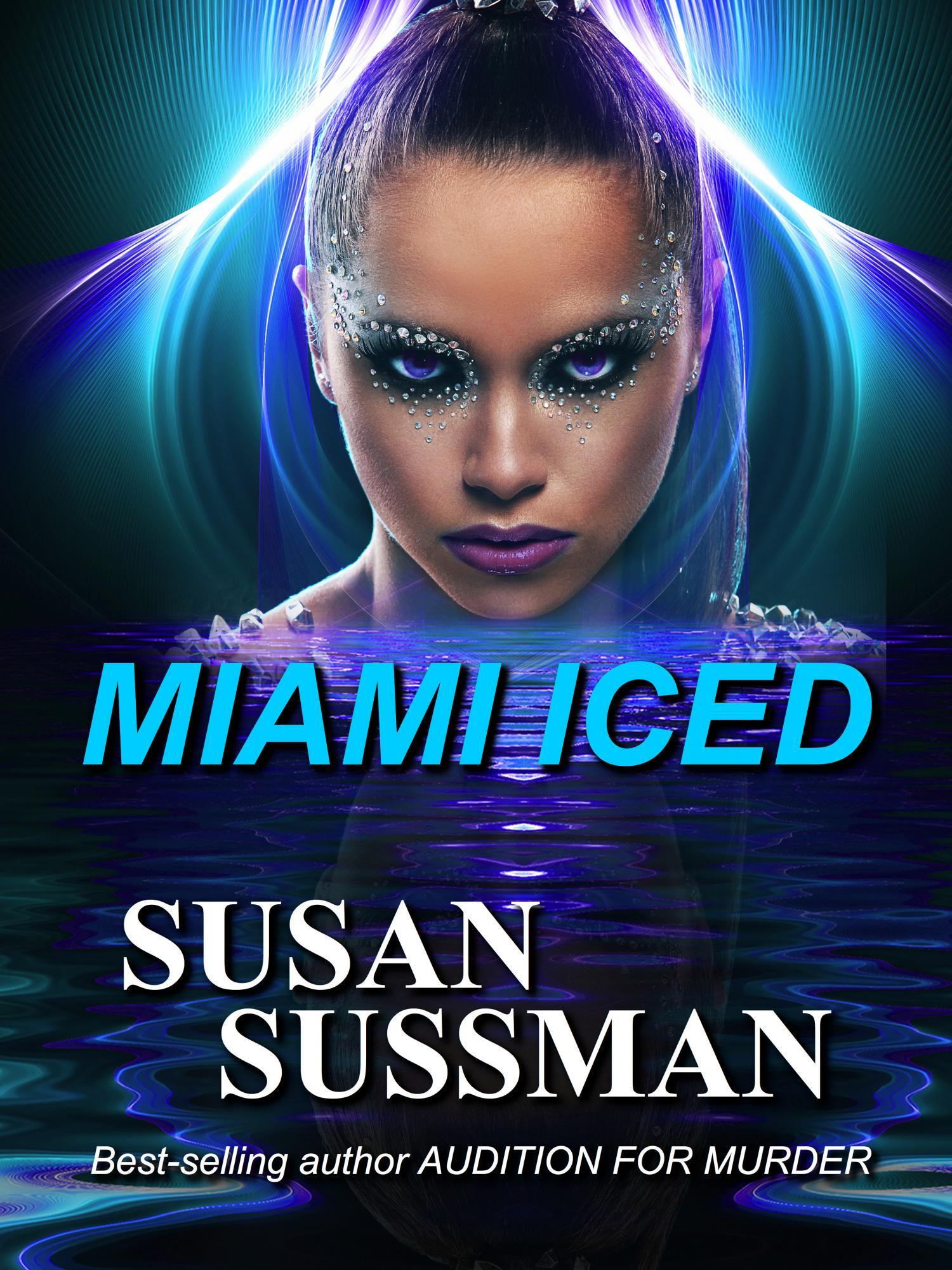 "Mayham in Miami with a thoroughly modern maven. An ice-encrusted body, quirky courtroom characters, sisters and friends and cowboys - oh my! Hang on to your sunblock, Sussman's done it again!"
Laura Marks, a young widow stuck in Florida with a condo she hates and a boat she can't sell wallows in a depression of torpid TV, anything alcohol and a heaping helping of 'I-don't-care'. But, when she answers a Summons for Jury Duty she stumbles upon a murder trial that plunges her into a world of murder, mayhem and an odd-ball group of Court regulars. Meanwhile her newly divorced big sister moves in, a mysterious cowboy shows interest in buying her boat and someone slips threatening notes under her door. Laura grabs hold of them all -- the good, the bad and the quirky – clutching them like lifelines back to the world of the living.
When Morgan Taylor's audition partner Lily turns up dead, Morgan finds herself starring as Prime Suspect. As if the murder investigation isn't bad enough, Morgan also inherits  Lily's dog Hamlet—a rat with attitude. At least Morgan's mother is pleased she finally met a love interest —even if he is the cop in charge of the murder case.
Publishers Weekly...."...a sparkling, first mystery…..Even the bit players make notable contributions in Sussman's entertaining and witty romp, which will have readers applauding for an encore."
Library Journal...."A thoroughly satisfying mystery debut."
Kirkus Reviews...."Lively, fully-realized characters, and our heroine's vibrant, warm and funny persona…[make for] a fresh and entertaining debut."
Book list...."Hilarious…Morgan Taylor [is] funny, smart-mouthed, totally endearing character…Although this is Morgan Taylor's first outing, one strongly hopes that Sussman and Avidon will give her an encore."


BUY IT NOW

BUY IT NOW (On Audiobook)
Dancer/singer Morgan Taylor finds out that all's not love aboard this boat. If she's lucky, she'll find a shipboard killer before she is sent sailing into her own personal sunset.

Sick of Chicago winter, Morgan flies to Florid to work on a cruise ship where she discovers she is replacing a dead woman. And it isn't clear if the accidental death was truly an accident.

Kirkus Reviews -- "Lively, fully-realized characters, and our heroine's vibrant, warm and funny persona…[make for] a fresh and entertaining debut." --
Irish News -- "Smart-ass girl detective series in the style of Janet Evanovich."
Sunday Tribune -- "One of the most original, entertaining and enjoyable whodunits I've read for ages.  A real pleasure."  
Yorkshire Post -- "A pleasant…funny heroine taking on the territory of two of America's finest crimewriters (Evanovich and Paretsky)"
D. C. Brod, Author of Brothers in Blood" -- Morgan Taylor's unique, compelling voice makes her one of the most engaging heroines I've met in a long time.... Encore!"

BUY IT NOW
Also available on Audio
—New York Times: "Full of wry wisecracks and savvy shtick…. If you're in the market for nonstop one-liners and a view of life that's as homey and reassuring as chicken soup, you don't have to stand in line for a comic like Jackie Mason. Susan Sussman does it even better. A thoroughly good time…"
"After so many years of good behavior, a little time off isn't going to kill our marriage."

Sarah and Asher Rose are at a crossroad. After twenty-five years of marriage, and are still very much in love. Their kids are grown, and the time has come to enjoy some of life's luxuries. But the very day Asher sells his company for millions and is ready to travel the world, Sarah lands her life-long dream-job of costuming a movie.

TIME OFF FROM GOOD BEHAVIOR is a vibrant novel that resonates with tears, laughter and choices of the heart. Susan Sussman has forged a funny, warm and daring exploration of a delightful couple's most challenging journey—to discover a new horizon for their love and happiness.

BUY IT NOW
Molly's love of storytelling — catapulting audiences through worlds of wonder, mysticism and magic — has helped her survive some difficult times. At the moment she is a student with two things on her mind: to finish her dissertation on "Cautionary Tales of Chicago Immigrants" and to succeed in carrying a baby full-term. Centering her chaotic world is her stable marriage to Matthew, counselor at the town's community centre.

Then Molly's sister comes to stay. Rich and devious, spoiled and selfish, Judith is a dilettante author desperate for material For a new book. She thinks nothing of destroying everything Molly has worked so hard to build.

Amidst the turmoil caused by Judith's visit, Molly has to contend with the arrival of two aunts. Wanda and Lucy are a mysterious duo: enigmatic and mystical with strange magnetic powers to which Molly is constantly drawn. As her relationship with these women develops, Molly learns how to fight for what is rightfully hers — and to confront the existence of her own mystical powers which she's repressed for so long.

Extraordinary and haunting, YOUNG WIVES' TALES is a powerful and compelling novel about a woman's discovery of her true identity.

BUY IT NOW
This perennial classic tells the tender story of a young Jewish girl at Christmastime. Robin loves Christmas trees but knows Jews do not celebrate Christmas. When a classmate tells her about a 'Chanukah Bush' -- "It's like a Christmas tree, but it's for Jews" -- Robin rushes home to tell her family the great news. It takes a wise grandfather to explain to Robin the difference between celebrating something you believe in, and helping friends celebrate something they believe in. Recommended by the National Conference of Christians and Jews as a "...story promoting brotherhood and understanding," "There's No Such Thing as a Chanukah Bush, Sandy Goldstein," is for every child who has ever felt different in our society. It teaches children to take pride in their own cultures and religions and to share these special things with others. Educators use both the "Chanukah Bush" book and film to sensitize students to other religions and to open discussions about what it feels like to be in a minority. An EMMY-award winning film by the same name is also available on AMAZON.


"Sussman's small narrator Robin relates a tender story about ecumenical fellowship, depicted attractively in Robinson's drawings…. With his wisdom and love, the grandfather widens the child's understanding, as Sussman does for the reader of her endearing story."
—Publishers Weekly

BUY IT NOW

BUY IT NOW (On Video)
Each of the eight lights of Hanukkah are described from various corners of the world—from the U.S., Russia, Israel, Morocco, Argentina, France, Mexico and India.

"With beguilingly simple prose, Sussman transports readers around the globe…this is a vibrant choice for holiday collections."
—Booklist

BUY IT NOW
"An introduction to the fascinating concept of coexistence in nature…. The author simply and sparingly relates how two seemingly different creatures help each other survive…this book will whet children's appetites."
—School Library Journal
Full-color photographs illustrate fourteen of the most fascinating symbiotic relationships that have evolved between pairs of living creatures. The red-billed oxpecker bird lives on ticks and leeches infesting the African buffalo; the boxing crab defends itself by wearing small, poisonous anemones on its pincers—while providing transportation to new food areas for the anemone: and red ants move the caterpillar of the large blue butterfly into their nest and feed it in return for a constant supply of honeydew. The striking photographs faithfully illustrate these amazing, but true, curiosities of nature.
---Voted Outstanding Science Trade Book by the Children's Book Council and National Science Teachers Association

BUY IT NOW
"Porcupines shoot their quills." "A tarantula's bite will kill you." This clear, concise book for fourth through sixth graders includes lie/truth statements about animals followed by intriguing, easy to understand facts. Delightful and exciting photos by Fred Leavitt. An essential book for the budding grade-school scientist.

"The book will fascinate and inform any young animal enthusiast." —School Library Journal
Voted Outstanding Science Trade Book by the Children's Book Council and National Science Teachers Association

BUY IT NOW
A young child, awakened by thunder, tiptoes through the house to check on other members of the family. Brother, sister, and grandmother try to help, but Daddy knows a secret way to make storms fun.

"Sussman's story is a joy for beginners, and it also delivers advice on how to handle fear of storms. Wallner's strong line drawings and paintings in eye-catching colors illustrate an adventure related by a small boy."
—Publisher's Weekly

BUY IT NOW